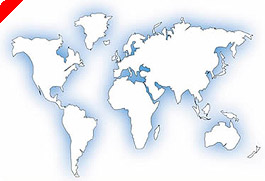 PayZ EU was launched this week by the Gibraltar-based Datisi Limited. The internet payment processor offers users a way to securely send and receive payments for online services, including online gambling payments and withdrawals.
Datisi, the parent company of PayZ EU, says they will eventually target the global market, but initially, the service will only be available for the Canadian, French, UK, Swedish, Spanish and Italian markets.
A spokesman for Datisi said: "We decided to focus on the Canadian and European markets in order to offer PayZ EU customers superior customer service in markets where we have a fixed presence."
Online casino players in these countries can directly link their bank accounts with the PayZ EU system to facilitate easy payments and withdrawals.
Datisi Limited owns, operates, markets and distributes a range of products in the payment solution and stored value industries for global markets. Some of their other products include international prepaid debit cards and merchant accounts accepting Visa and Mastercard. Datisi has been developing the PayZ EU system since 2003.
You can read more about PayZ EU and open an account at the PayZ EU website.