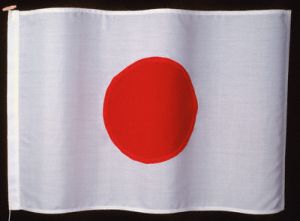 Japan's lawmakers are considering a bill which seeks to legalize land-based casinos in the country, according to a report published in the Macau Daily Times.
The article claims Japan's ruling Liberal Democratic Party (LDP) and the government are expected to begin discussion this month over a proposal to legalize land-based casinos. If the bill is successful, a handful of large Vegas-style casinos could be opening their doors to Japan residents within a few years.
With the Macau casino industry booming year after year – Macau's casinos recently overtook Las Vegas as the world's gambling capital in terms of revenue – the Japanese government might be looking to keeping their gambling citizens at home, rather than forcing them to head to Macau for gambling holidays or into illegal and unregulated underground casinos.
There are many illegal backroom casinos littered throughout Japan, but under the current legislation, the only legal gambling open to the 128 million Japanese residents are bets made on speedboat, bicycle and horse racing as well as lotteries. Pachinko, a Japanese version of pinball played in thousands of noisy parlours throughout the country, is not officially defined as gambling, because prizes must be exchanged outside the venues for cash. The Pachinko industry has also been subject to widespread criticism due to its alleged links to organised crime.
In what could amount to very bad news for both the Japanese Pachinko industry and the Macau land-based casino industry, the new legislation which would allow legal land-based casinos in Japan could be approved as soon as this year by Japanese lawmakers, according to the Macau Daily Times report.
"It's not impossible that the lawmakers will seek an agreement with the government by spring and put together a bill by then. The bill also depends on how much support and understanding from the public the government could garner," said Toru Mihara, an adviser to the Liberal Democratic Party's casino study group.
The LDP proposal includes the establishment of an independent watchdog that would supervise the casino industry and individual operators to ensure minors are prevented entry as well as preventing crime. For the proposal to be successful, the bill would need to be approved by the LDP's junior coalition partner Komeito as well as the opposition Democratic Party of Japan (DPJ).
It is not known at this stage if the LDP's casino study group is considering opening up the Japanese online casino market to regulation.