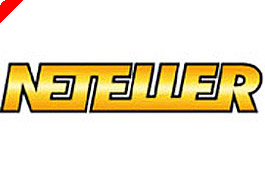 Until May 7, online payment processor NETeller is bringing you the promotion Son of Ludicrous, after its original promotion Ludicrous was such a success.
Every time you transfer €100 Euro from your NETeller account to a merchant, you will receive 1 entry into the draw for a €10,000 first prize. Furthermore, for every friend you send a 'ludicrous message', you will receive another 1 point. You can register for the promotion and send a ludicrous message through the promotions page at NETeller.
Due to NETeller's withdrawal from the US and Canadian market as a result of UIGEA legislation a new and improved debit card system has been adopted in European and Asia-Pacific markets. Customers can use it as a prepaid, reloadable debit and remittance card linked with their NETeller accounts. The card can be used at over 24 million ATMs worldwide.
Simply register for Son of Ludicrous and use your NETeller account this month to be in the running for a substantial €10,000 – that's over $15,000! Increase your chances of winning by referring your friends for this generous promotion. The exciting new debit card system makes withdrawals significantly more convenient, with around-the-clock access to your online funds. So remember to use NETeller and make the month of April a Ludicrous one.