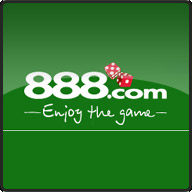 888.com has announced that they plan to modernize their casino gambling site, www.casino-on-net.com with a serious upgrade that will include the industry's first three dimensional online casino experience.
The new site, complete with 3D interface, is set to launch in the autumn, although no launch dates have been confirmed. There's currently a handful of successful poker sites, PKR.com for example, that are running 3D platforms. But never has there been a 3D casino experience available on the internet. Stay up-to-date on the latest in Online Casino News at Casino.Pokernews.com.
Casino-on-net.com features enormous progressive slot jackpots. As of July 27, the Millionaire Genie slot jackpot is currently at $2,539,833.42!
888Casino.com is a Casino.Pokernews.com recommended site. 888.com has been publicly traded since 1996 and is one of the internet's oldest and most trusted casinos. You may also recognize 888 as the main kit sponsor of the Sevilla Football Club in Spain's La Liga.
Don't Forget: Casino.Pokernews.com brings you a special 100% deposit bonus up to $200 at 888Casino.com and casino-on-net. Check out our review page for more details and information on our exclusive 888.com Bonuses!